Not Your Typical Oil & Gas Consulting Firm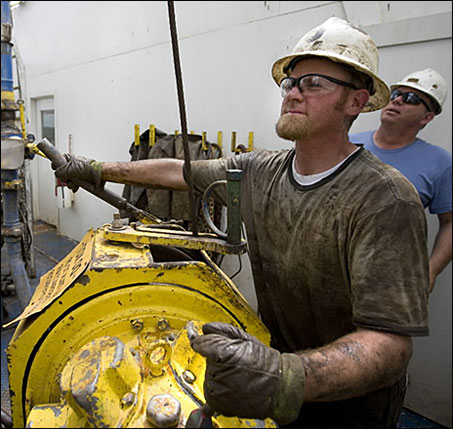 DWM Consulting, LLC is an Oil & Gas Consulting Firm that specializes in providing highly skilled personnel to the oil & gas industry. We are not your typical oil & gas consulting firm. We take great pride in the fact that DWM provides W2 Employees, and not 1099 independent contractors, to our customers. DWM was formed in 2010 to provide Solids Control and Environmental Solutions; addressing a growing need within the industry. Since then, we have grown to meet our customers' requests and today, we are pleased to provide a much wider array of consulting services in addition to our Solids Control and Environmental Groups. From Drilling to Production, we have you covered!
In each facet of our business, we strive for perfection and accept nothing less. It is this performance driven culture that has made DWM Consulting the best suited firm for all of your consulting needs. If you are in need of skilled, performance driven personnel that accept nothing less than ultimate customer satisfaction – please call DWM Consulting today and find out how we can help you.
DWM provides W2 Employees, not Independent Contractors, to our customers. Each of our Employees has passed a vigorous screening process to include proper vetting, background screening and drug screening which includes a 90-day hair follicle test. We also take all precautionary steps to ensure we are abiding by the current labor laws regarding Exempt and Non-Exempt Employees. Rest easy knowing that when utilizing DWM Consulting Employees, your best interests are protected.
Our Areas Of Expertise
Solids Control
waste management
waste treatment
pressure control
under balanced drilling
managed pressure drilling
well testing